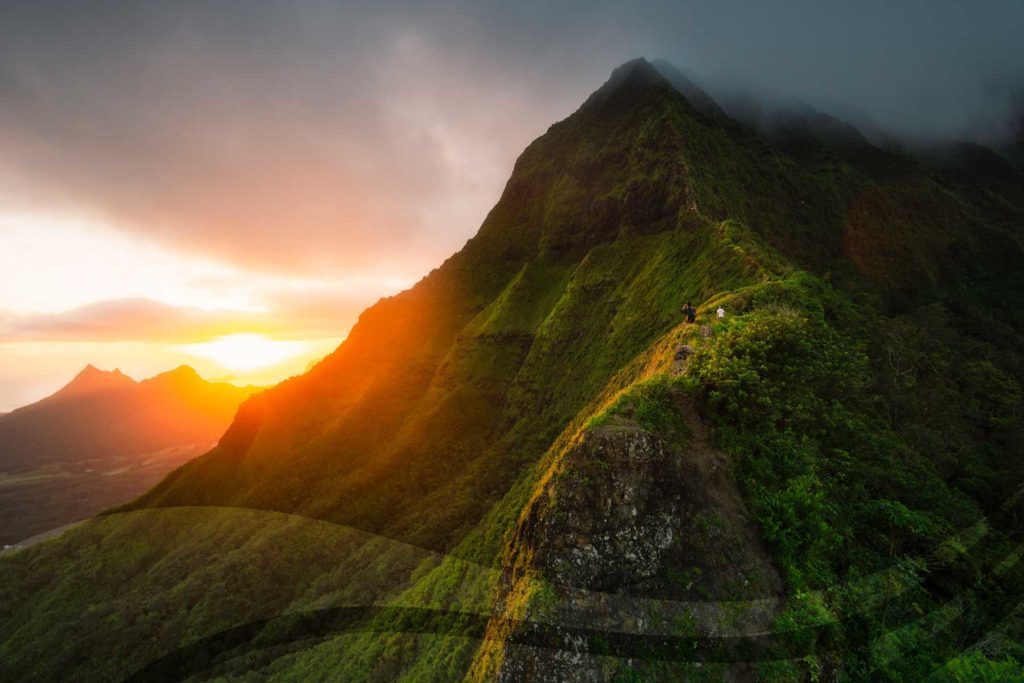 An image is worth a thousand words, so it makes sense that a photo of Hawaii, with its beautiful locales, iconic scenery and unique mix of faces, would be worth at least a million. However, finding the right images for your project doesn't have to bust your budget.
We've compiled a list of free photo resources that have a large bank of Hawaii-appropriate images so your next campaign doesn't look like it was flown in from the mainland.
Note: Each resource has its own terms on the way their images can be used, so make sure to review their license info and terms of use before using any photos. Details can usually be found on the website's "About" or "License" pages. Many also require a free account sign-up to download full-resolution images.
1. Pexels
Pexels has dozens of high-resolution images of Hawaii landscapes, from mountain ranges to beach scenes. Photos are free for personal and commercial use, do not require attribution to the artist/photographer (although credit is always welcomed), and can be modified.
2. Pixabay
There are over 1,700 Hawaii photos and graphics on Pixabay, which calls itself a "vibrant community of creatives." Their photos are primarily of landscapes, but they also include some nature images of plants, animals, and a handful of local faces. Like Pexels, Pixabay images can be used free for personal and commercial use without attribution, and can be modified.
3. Unsplash
Unsplash is similar community of the "world's most generous photographers" who "gift" their stunning images with the rest of the world. One thing that stands out about Unsplash is its array of aerial photography. All photos on Unsplash can be used for free in both commercial and personal purposes, and credit to the author is not required.
4. FreeImages.com
This is a slightly older photo resource, but it's still chock full of useful Hawaii nature and scenery images. This website has a fairly lengthy content license agreement for its images, so you'll want to review it fully to make sure you're following their usage guidelines.
5. Freepik
A search for "Hawaii" on Freepik shows more than 200 free photo results.  While a few images are clearly aimed toward a non-local audience (you'll probably want to pass on the girl dancing hula wearing a plastic lei), they have lots of other quality photos, along with vectors and other graphics as well.  When searching, be sure to checkmark the "Free" license option, as the website also has premium content (for a monthly subscription fee).  As a free user, you can use photos for personal or commercial projects, and you must attribute the image to the author.
6. Wikimedia Commons
A project of the Wikimedia Foundation, Wikimedia Commons is a repository of public domain and freely-licensed media content. This is a terrific resource for historical images of Hawaii, as well as interesting photos of specific areas and towns. For example, a search for "Maui" returned 160,000+ results, including Lahaina's famous banyan tree, as well as historic photos from the island's plantation days. Each piece of media has its own licensing terms regarding usage and attribution listed on its page.
---
We've used all of these resources when working on projects for our clients, so we know they'll come in handy in making your projects feel local and homegrown.
*Main photo by Peter Vanosdall on Unsplash